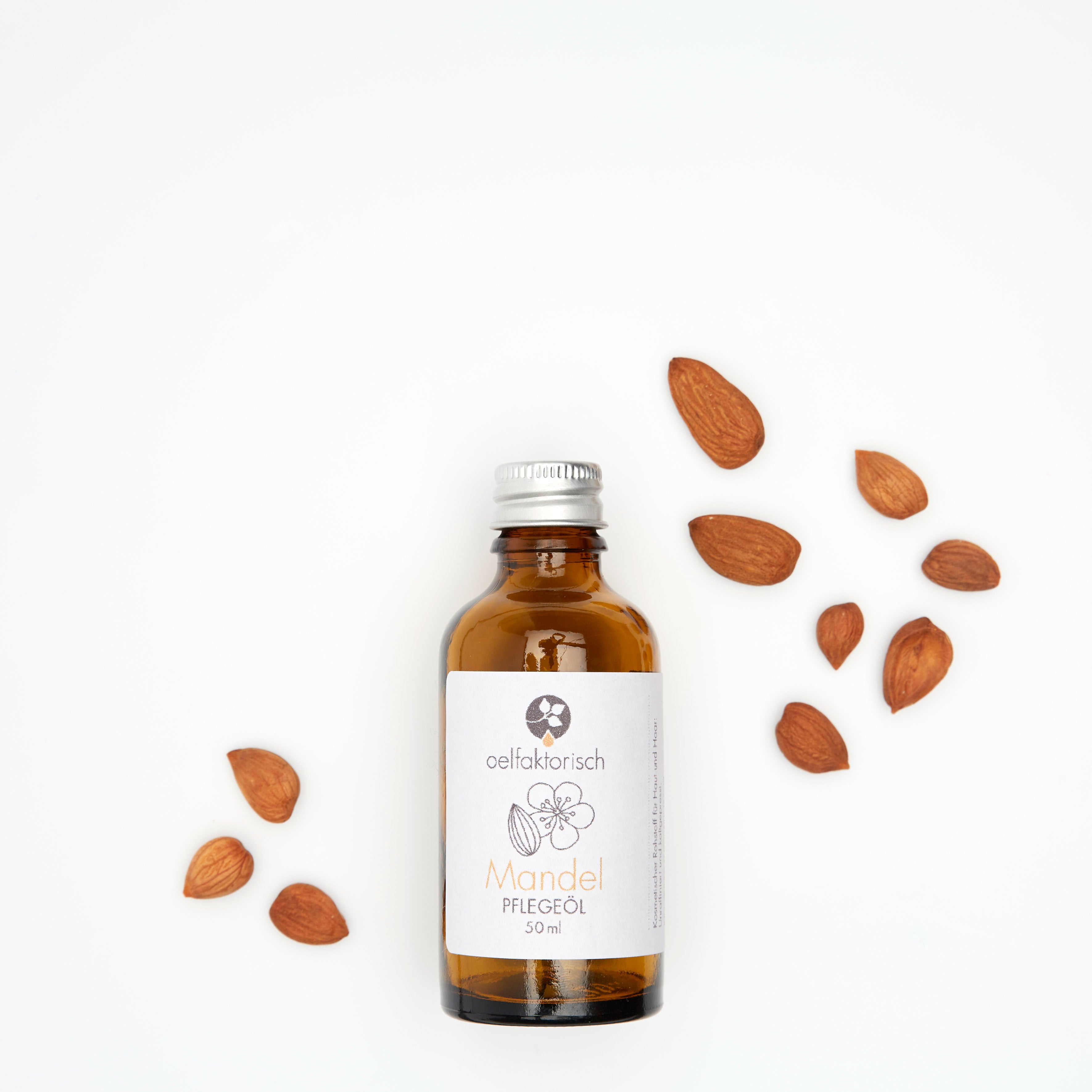 PAMPER YOURSELF SET mum&me
cares for mum and child with selected organic oils
• nourishing
• sensually scented
• nourishing also for mature skin
• calming
• relaxing
• moisturizing
• moisturizing
• anti-inflammatory
• odorless
Inklusive MwSt zzgl. Versandkosten
The perfect set for young and old, consisting of:
• cozy rose body oil 50 ml
• pure almond care oil 30 ml
• Crackling grasping toy by @lunalioo
The all-round feel-good package for young and old: harmonizing rose oil pampers and relaxes mum and relieves states of exhaustion with its invigorating fragrance. Rich organic almond oil is so gentle that it is also ideal for baby massages in addition to skin care. The grasping toy for babies has a stimulating effect on all the senses. The materials have a different feel and his ears crackle.
If you are looking for a gift for a mom or you want to treat yourself, this set is the right choice. When selecting the packaging, we also made sure that we use high-quality, stable natural cardboard and pack without plastic.
cozy rose | Organic Essential Oils:
• Rose
• Rose Geranium
• Benzoin
• Tangerine
cozy rose | Active oils:
80 % almond oil (PRUNUS AMYGDALUS DULCIS OIL)
10 % raspberry seed oil (RUBUS IBAEUS SEED OIL)
10 % hemp oil (CANNABIS SATIVA SEED OIL)

pure almond care oil | Active oils:
100 % almond oil (PRUNUS AMYGDALUS DULCIS OIL)
The interaction of almond, hemp and raspberry seed oil is a perfect combination for dry and mature skin. Even when you are exhausted, the scent of the rose has an enveloping and relaxing effect.
As with all body oils, use on damp skin is highly recommended, as the very rich oil is quickly absorbed.
Share
Love yoursef
... and treat yourself to relaxed, mindful hours after the birth and in the confinement