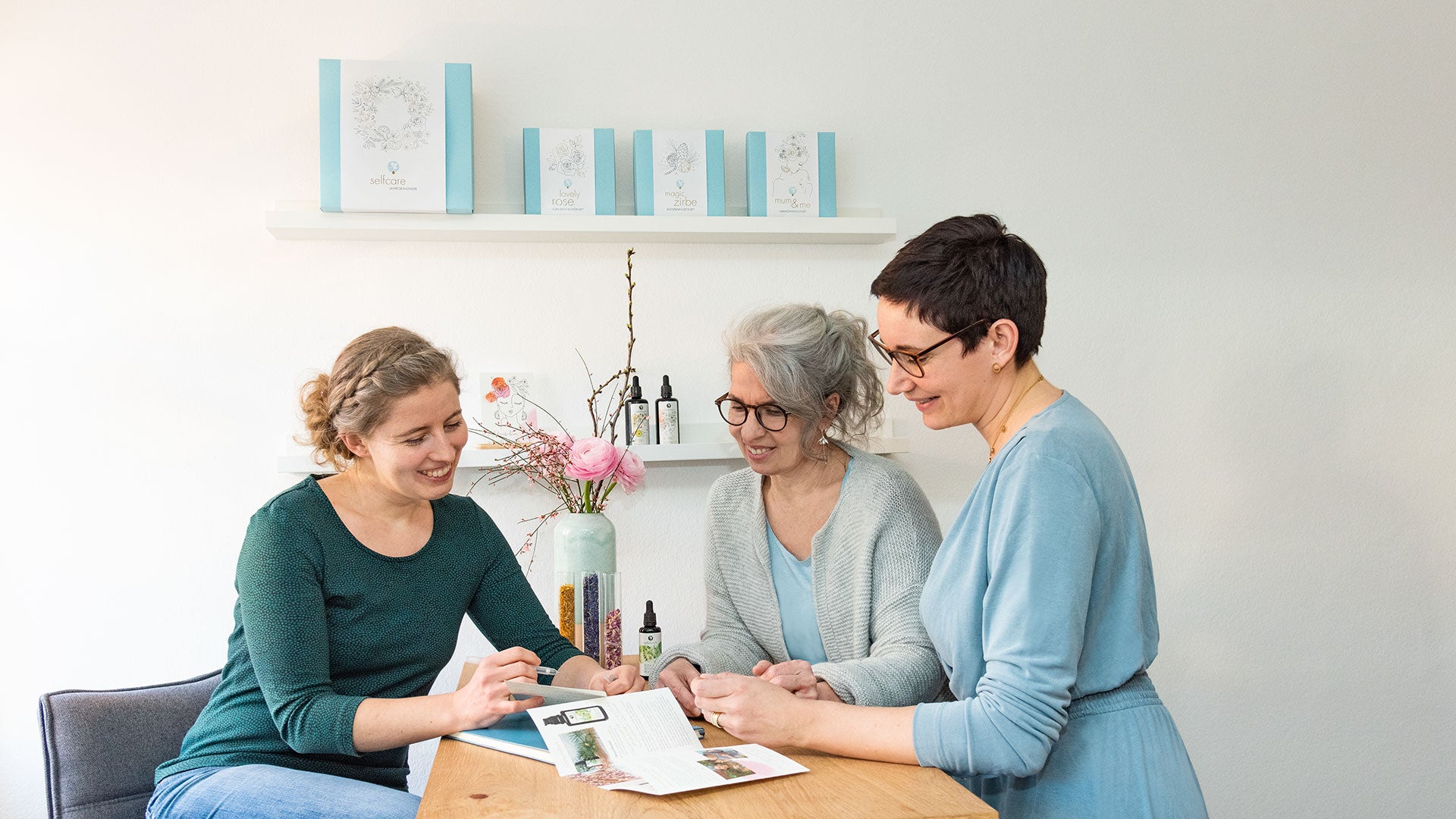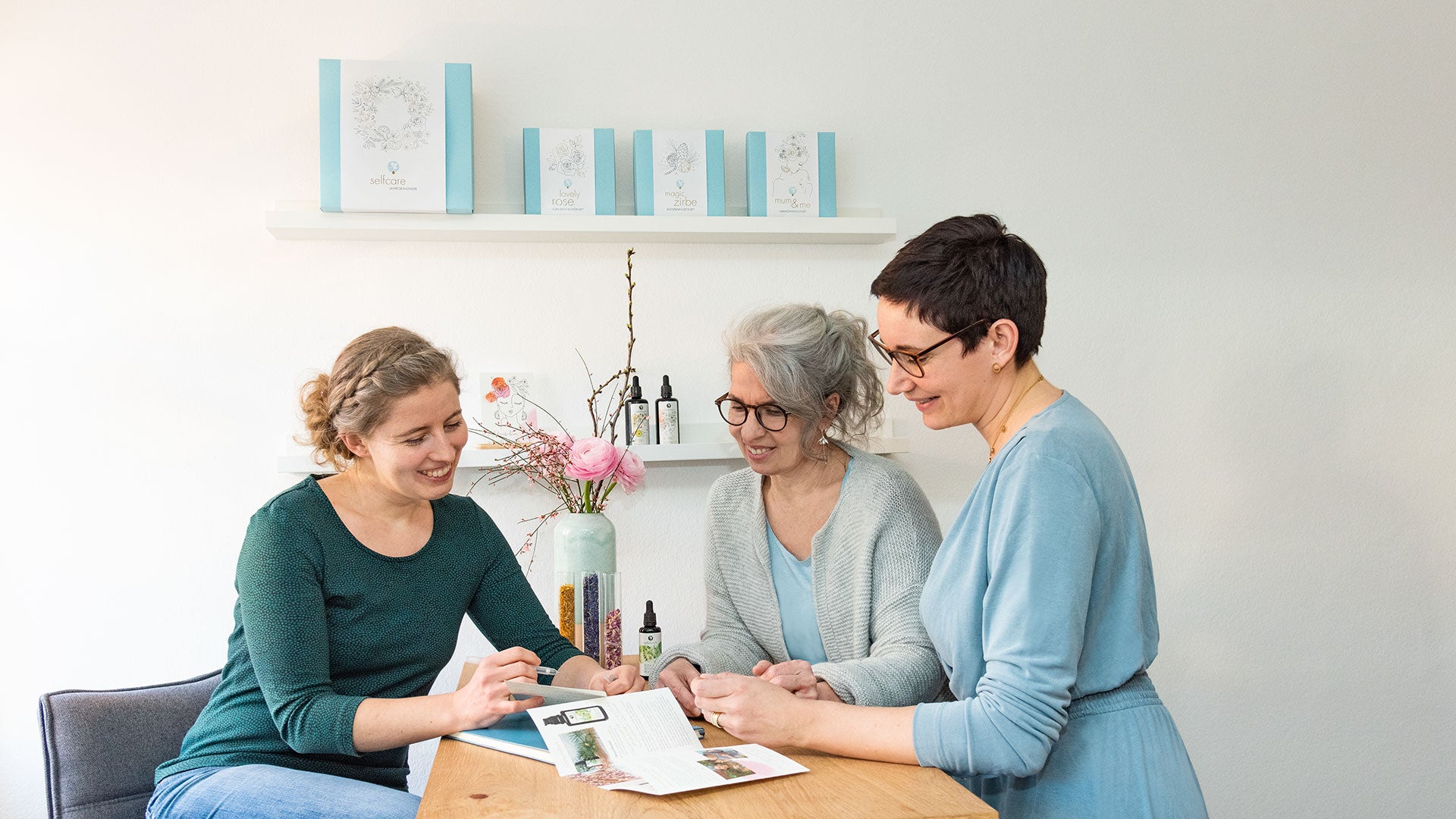 Das ist oelfaktorisch
Wir sind ein drei Frauen-Start-Up und haben uns 2018 zusammengetan. Die Idee und den Grundstein für oelfaktorisch hat Sonja schon viel früher gelegt. Wir freuen uns, euch nun hier einen kleinen Einblick hinter die Kulissen von oelfaktorisch zu geben.
What drives us
Special oils are our passion
The motivation behind oelfaktorisch is Sonja's passion for body oils. And this is no coincidence: For 25 years, Sonja, as a state-certified masseuse, has been working with care oils in her massage practice every day. As an aromatherapy expert, she knows the effects of essential oils and knows what is important when it comes to skin care: "The skin is the mirror of our soul and the body's largest detoxification organ. Therefore, the quality of body oils is absolutely crucial. Skin care is also health care."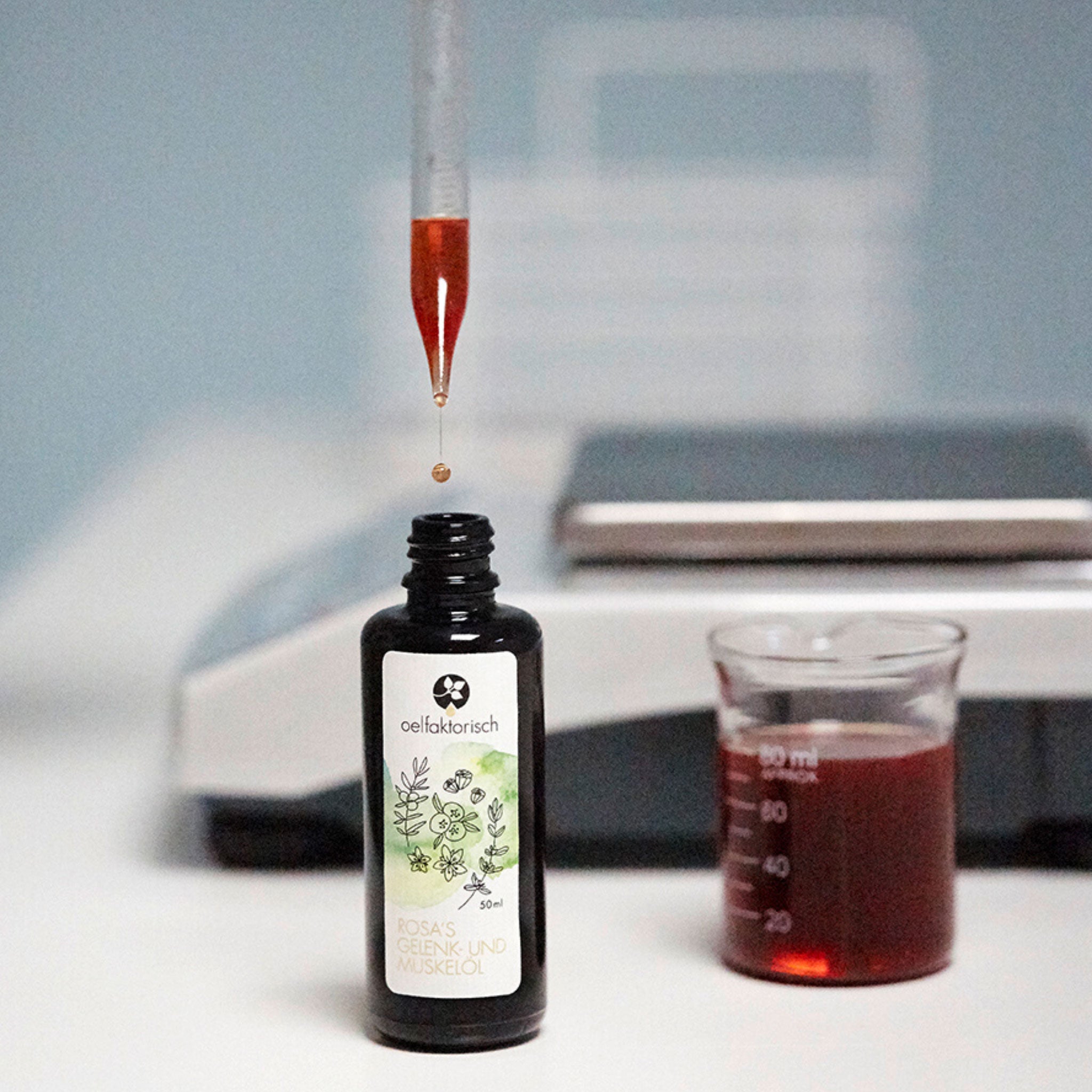 How we work
Handmade in our own laboratory
What started as a small special project has developed into a successful women's start-up due to the great demand. Since 2018 we have been producing the finest care and body oils according to our own recipes in our laboratory in Pitzling (near Landsberg am Lech). Only products that meet Sonja's high standards for high-quality body oils are bottled. We provide maximum transparency in terms of ingredients, because we know our oils inside out. We only work with suppliers from whom we get the best quality. In addition, we completely do without preservatives and all our products are free of silicone, paraffin and mineral oil.
What defines us
Best ingredients that work
Our range consists of purely biological oils whose range of effects goes far beyond the usual measure. We can achieve this because we completely do without stretching care oils and inferior ingredients. This allows the vitamins, minerals and polyunsaturated fatty acids contained in the oils to develop their maximum power through the skin. For us, the quality of our raw materials is therefore absolutely crucial: the ingredients should be so natural and pure that they are basically of food quality.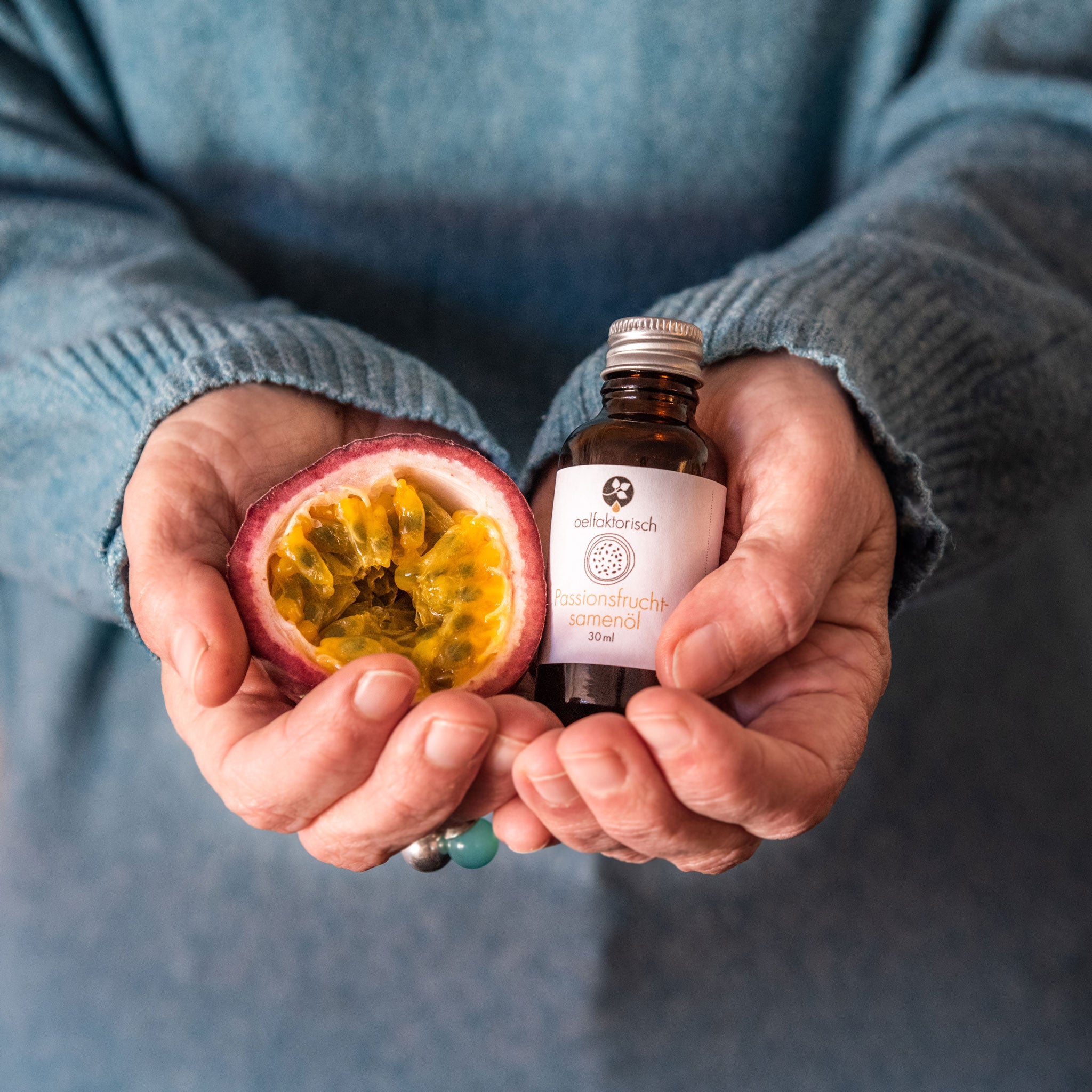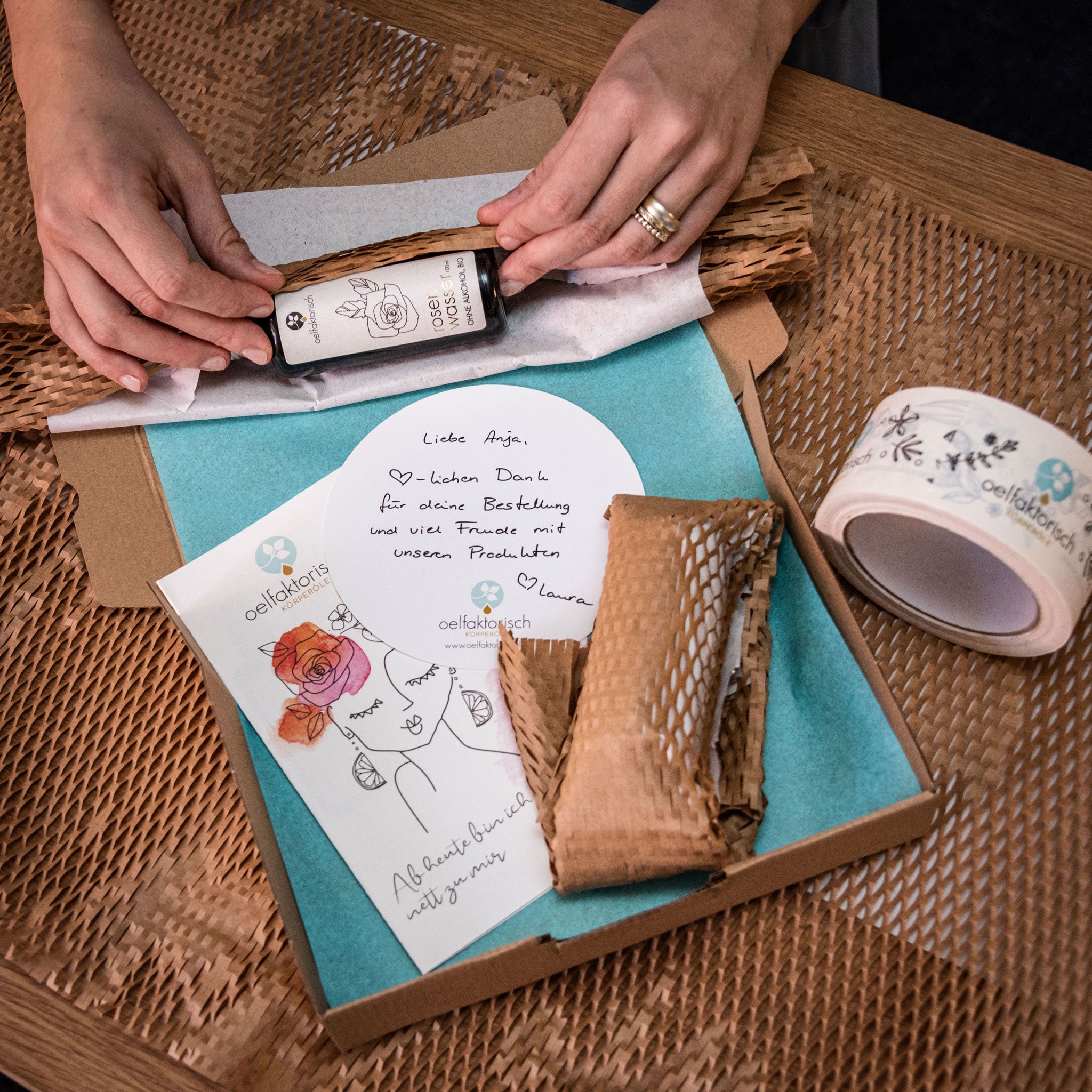 What we value
We pack as plastic-free as possible...
... out of conviction and because it is simply the best for our products. Because high-quality oil with a high proportion of unsaturated fatty acids reacts sensitively to UV radiation and changes structurally if it is exposed to direct sunlight and no preservatives are added. That's why we fill our precious body and active oils in violet and amber glass bottles. This not only looks elegant, but also fulfills its purpose: the glass bottles protect essential oils and our care oil, body oil and massage oil mixtures optimally and, unlike plastic, do not release any unwanted pollutants into the contents. We also offer you the opportunity to choose your type of closure between pipettes|spray heads or aluminum lids.
Founder & Managing Director
Sonja Staffler
is the heart of olfactory. With passion and passion for body oils, Sonja is constantly on the lookout for new, special oils and develops her own recipes and creations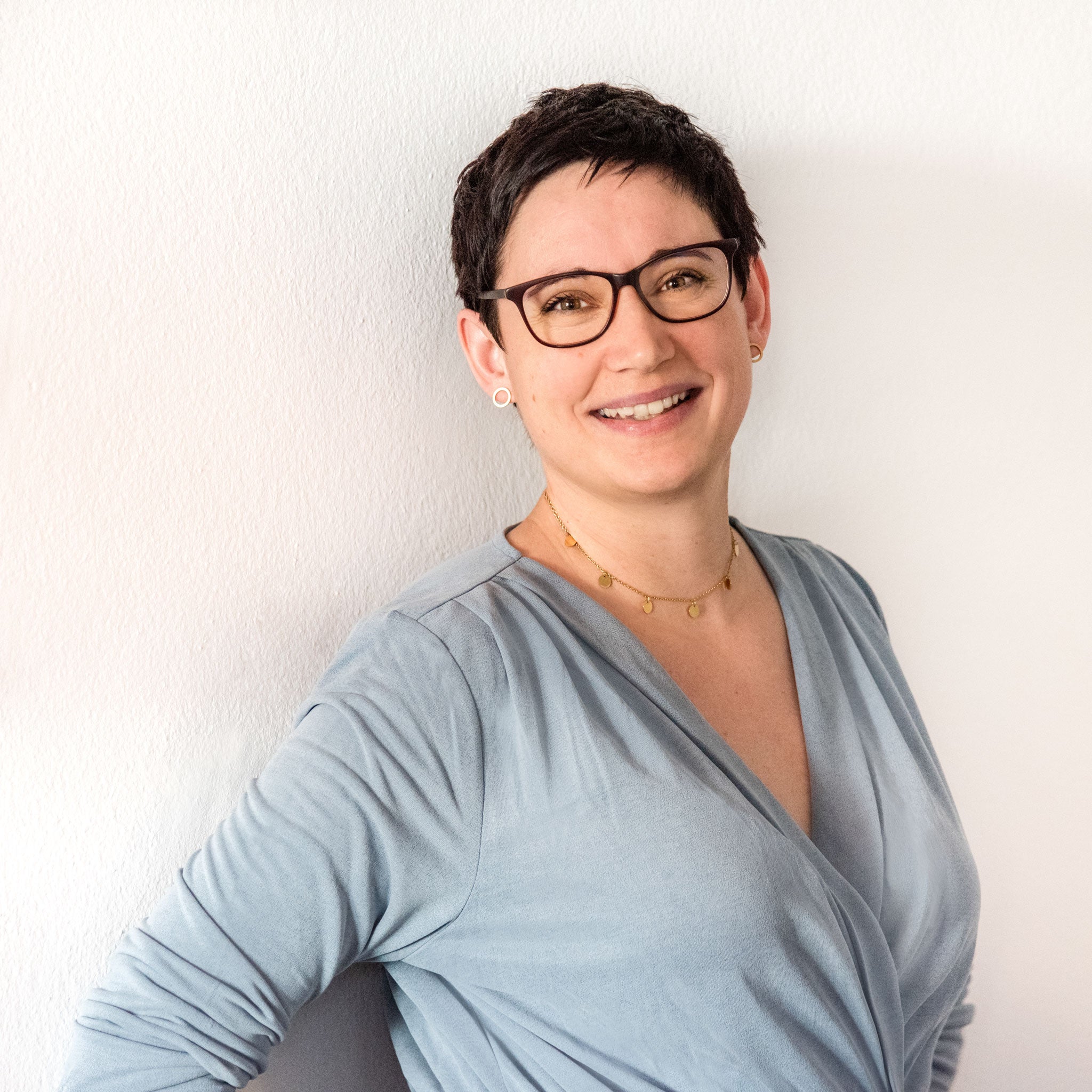 Managing Director & all-rounder
Laura Joppien
has been supporting Sonja since the founding of oelfaktorisch. At the beginning as a freelance consultant for communication, now as a permanent team member with full enthusiasm and commitment
Illustrator & Designer
Julia Jacobs
with her keen sense for shapes and colors, Julia gives oelfaktorisch an unmistakable face and turns every single bottle into a small work of art