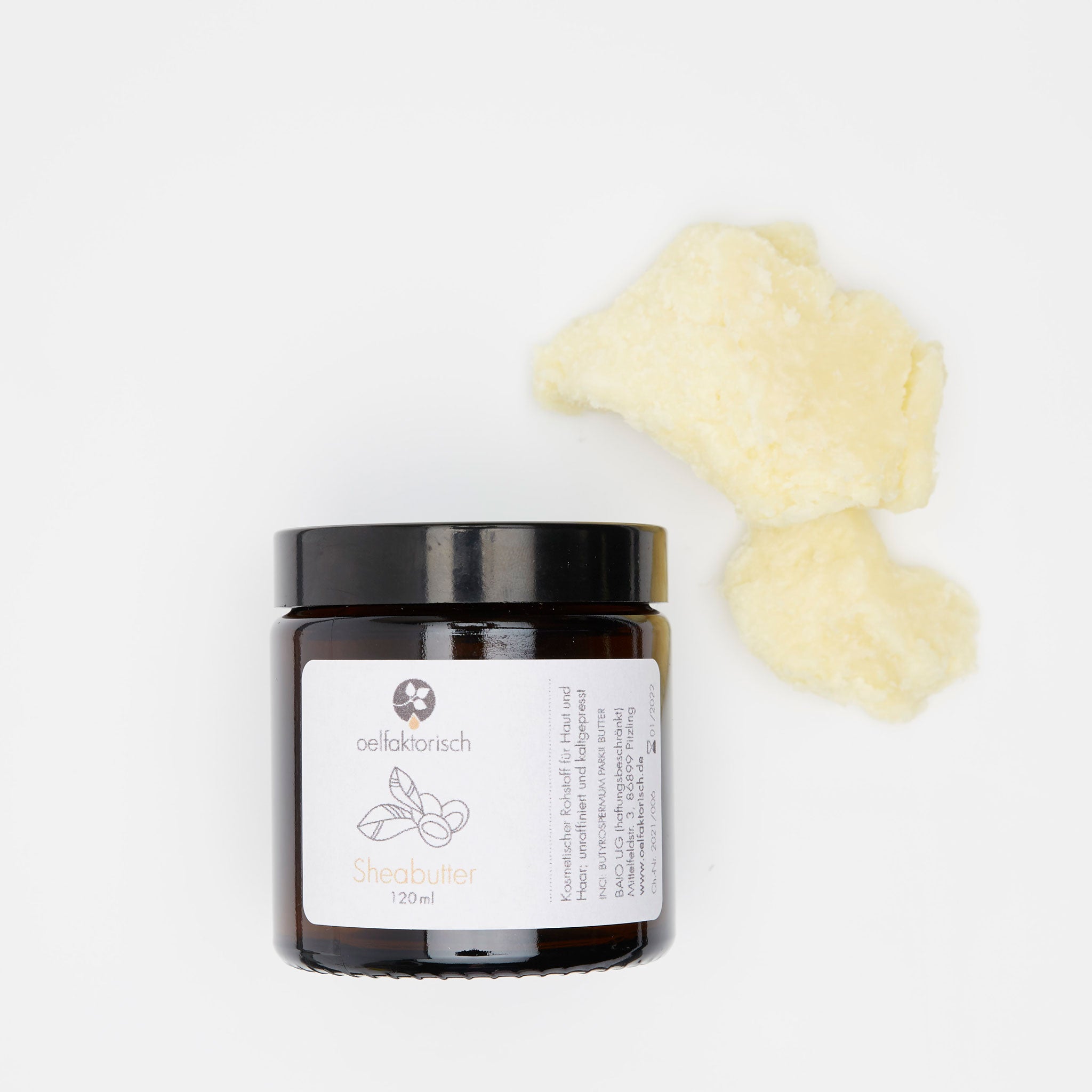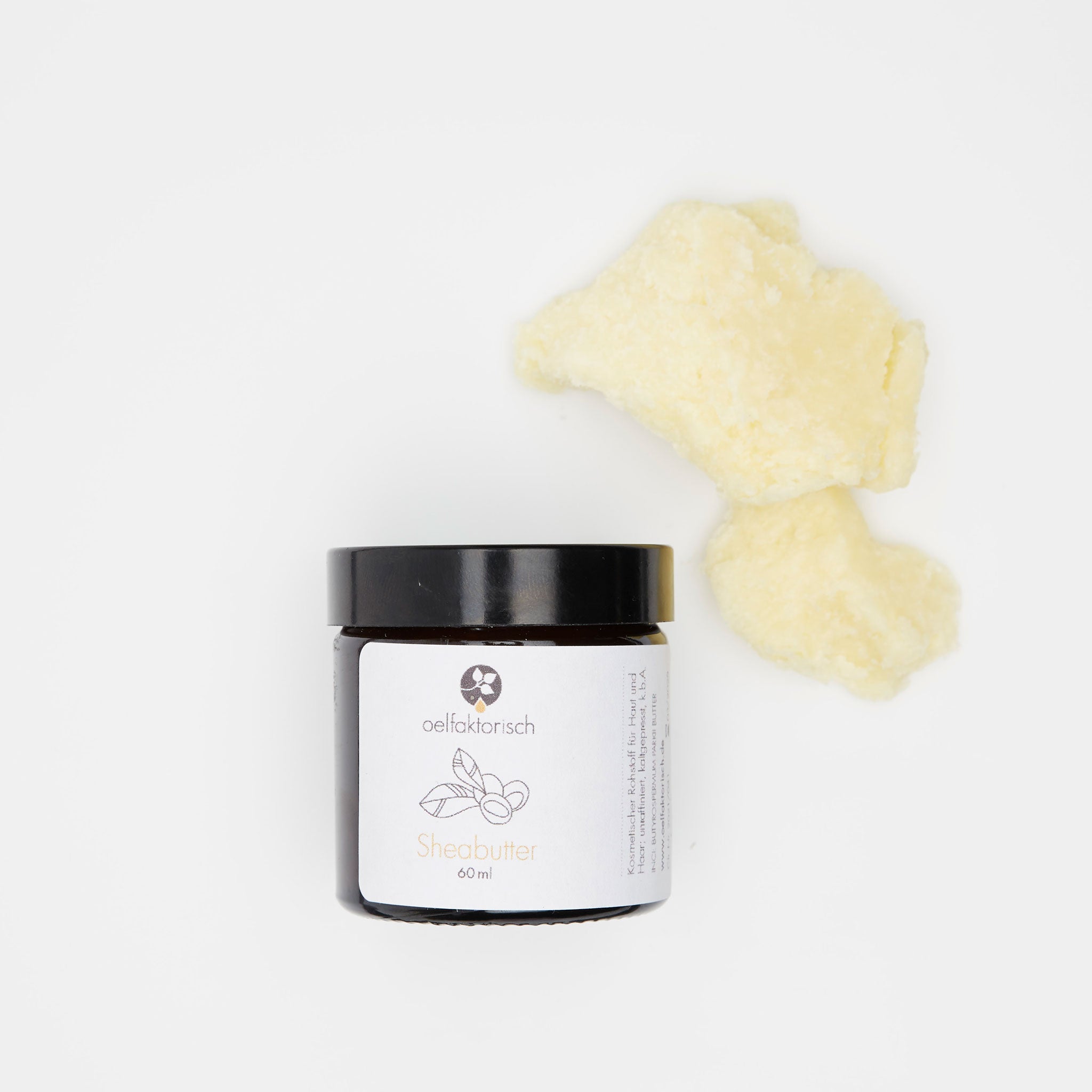 cares for skin, hair and lips
• nourishing
• moisture-regulating
• promotes elasticity
Inklusive MwSt zzgl. Versandkosten
We could have bought our new shea butter directly at a market in Ghana, it comes out of the jar so pure and unadulterated. This product is made by hand in a local women's cooperative: vegan, unrefined, free of animal testing, socially fair and ecologically sustainable.
Shea butter from sustainable wild collection is a rich care product for smooth, supple skin. At room temperature, shea butter has a smooth, creamy consistency. It also has a pleasant, slightly nutty smell and a beautiful, naturally yellowish colour. With a few drops of essential oil, for example lavender or bergamot, you can refine the shea butter individually.
Recipe for hair care with shea butter
50 g shea butter
30 ml broccoli seed oil
6 drops of lavender or bergamot
Melt the shea butter in a water bath, mix the oils with the melted but not too warm butter and pour into a suitable container.
Suitable for hair tip care or as a hair treatment overnight. Wash out thoroughly the next day.
Active oils:
100 % shea butter (BUTYROSPERMUM PARKII BUTTER)
Our unrefined shea butter still contains the important beta-carotene and phytosterols, which are of great benefit in skin care. The unrefined shea butter is quickly absorbed without leaving a greasy film. It also contains allantoin, which has wound-healing and anti-inflammatory properties. The high proportion of linoleic acid also improves the skin's moisture balance.
SKIN: to treat your whole body with it, let it melt in your hand and rub it well on the needy areas. As with oils, it's good if your skin is a little damp. But it doesn't have to be.

HAIR: It is best to knead a very small amount (the size of a raisin to the size of a hazelnut) into the ends of your damp hair as a leave in. I think broccoli seed oil is more suitable for an overnight pack. LIPS: you can also use shea butter pure for lip care to protect against cold and drying out in the sun - but it does not have a classic sun protection factor COSMETIC RAW MATERIAL: you can use shea butter to make deodorant cream, lip balm, shea cream and many other cosmetic products. But be careful! When melting and processing, do not let it get too hot so that the valuable ingredients do not break down.
Share
Love yoursef
high-quality skin care directly from Ghana