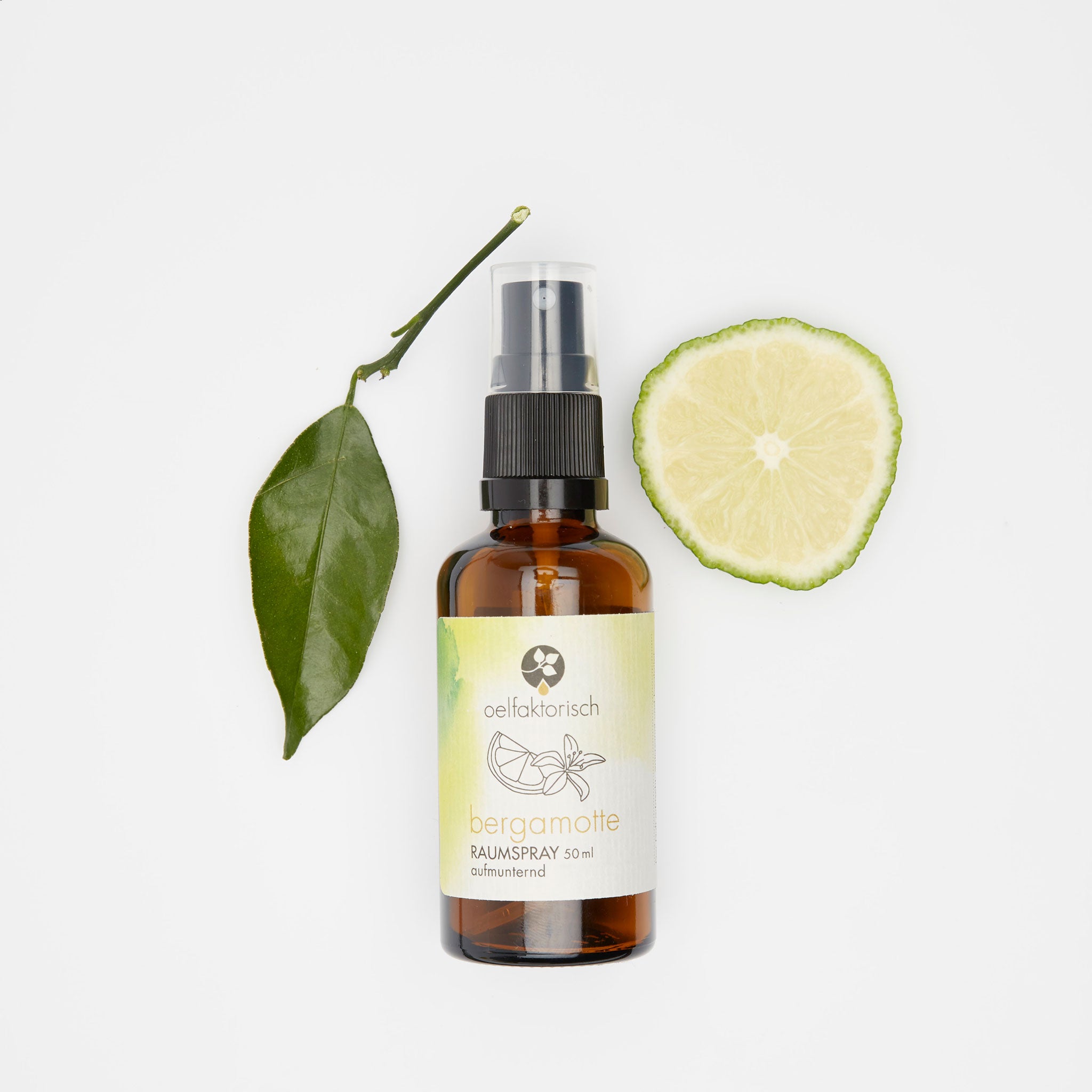 Refreshes, relaxes and accompanies you out of mental lows
• mood-enhancing
• strengthening
• concentration-enhancing
• refreshing
Inklusive MwSt zzgl. Versandkosten
Attention bergamot lovers! What cheerfully leads you through many life situations smells fresh, tart, sweet and citrusy with a floral, tobacco-like note. The scent of bergamot promotes sunny confidence. For most perfume manufacturers, bergamot is one of the essential scents. We find her scent irresistible on its own and have therefore included it in our range of scented companions with great aromatherapeutic effects .
Organic Essential Oils:
• Bergamot
organic alcohol and water
Spray 2 to 3 pumps to scent the room and enjoy the scent of the Italian summer
Do not spray in the eyes! Not suitable for children under 3 years.
Share
Love yoursef
... and take a break. For a little refreshing and concentration-enhancing scent meditation, spray a hub of bergamot room spray in the room or on a handkerchief. Breathe in and out deeply three times and enjoy this wonderful scent.