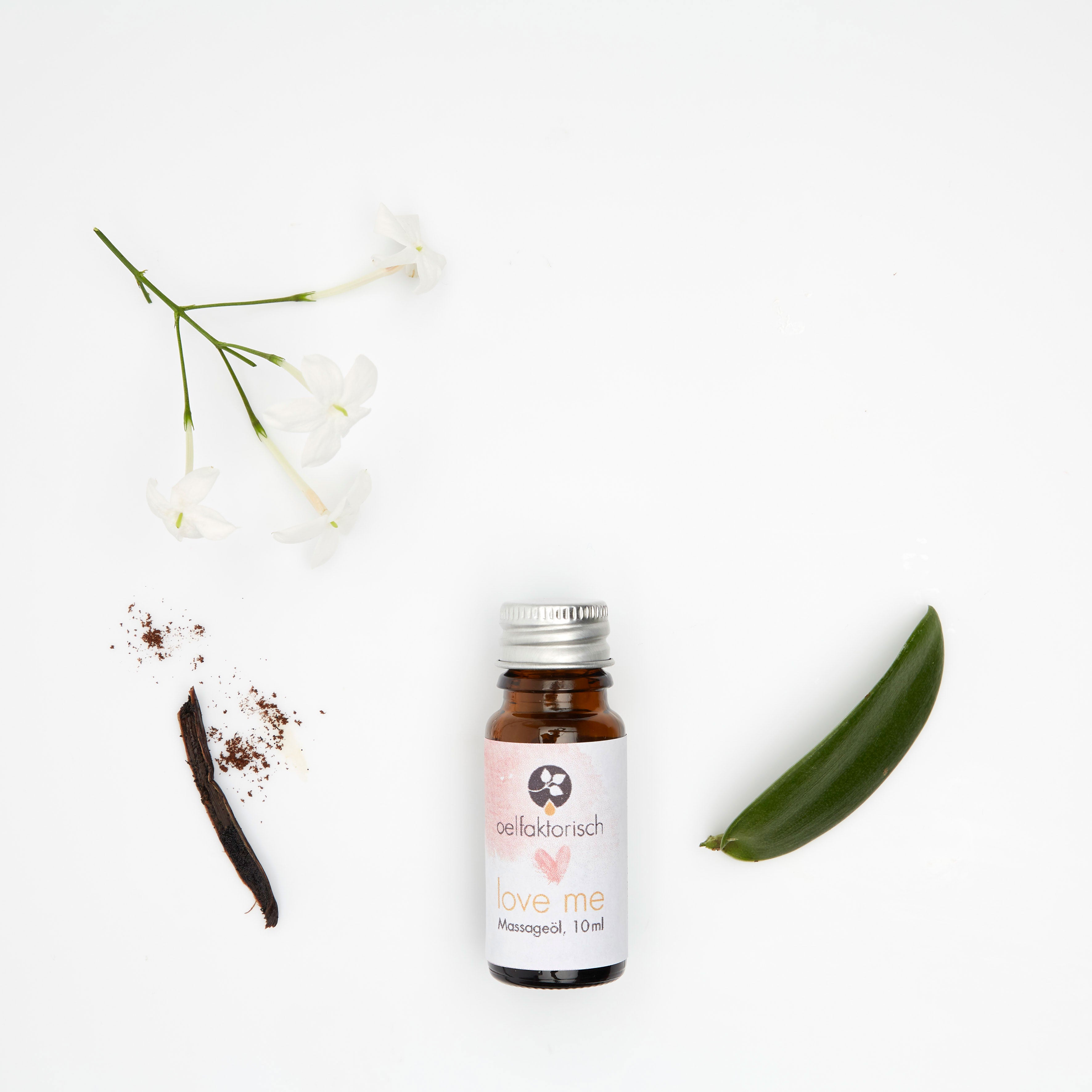 relaxing massage oil and body oil
• nurturing
• revitalizing
• sensually scented
Inklusive MwSt zzgl. Versandkosten
On the basis of almond, raspberry seed and hemp oil in the best organic quality, we have conjured up a sensual, blossom-fresh fragrance that not only supports your skin in a nurturing and nourishing way, but is also nourishing for the soul. It doesn't matter whether you apply it to the still damp skin in the morning after a shower or use it for a leisurely massage - love me is always a gift from heaven.
Organic Essential Oils:
• Jasmine
• Bergamot
• Vanilla
• Ylang Ylang
• Neroli
Active oils:
80% almond oil (PRUNUS AMYGDALUS DULCIS OIL)
10% raspberry seed oil (RUBUS IBAEUS SEED)
10% hemp seed oil (CANNABIS SATIVA SEED OIL)
The love me oil, which is suitable for body care and massage, is also suitable for the care of the vaginal mucosa due to the balanced, reduced mixture of non-irritating oils.
Flower magic, nourishment for the nerves, sensuality, joie de vivre and lightness, seductive pleasures for the senses - a fragrance to indulge in.
Share
Love yourself
... and treat yourself to sensual moments