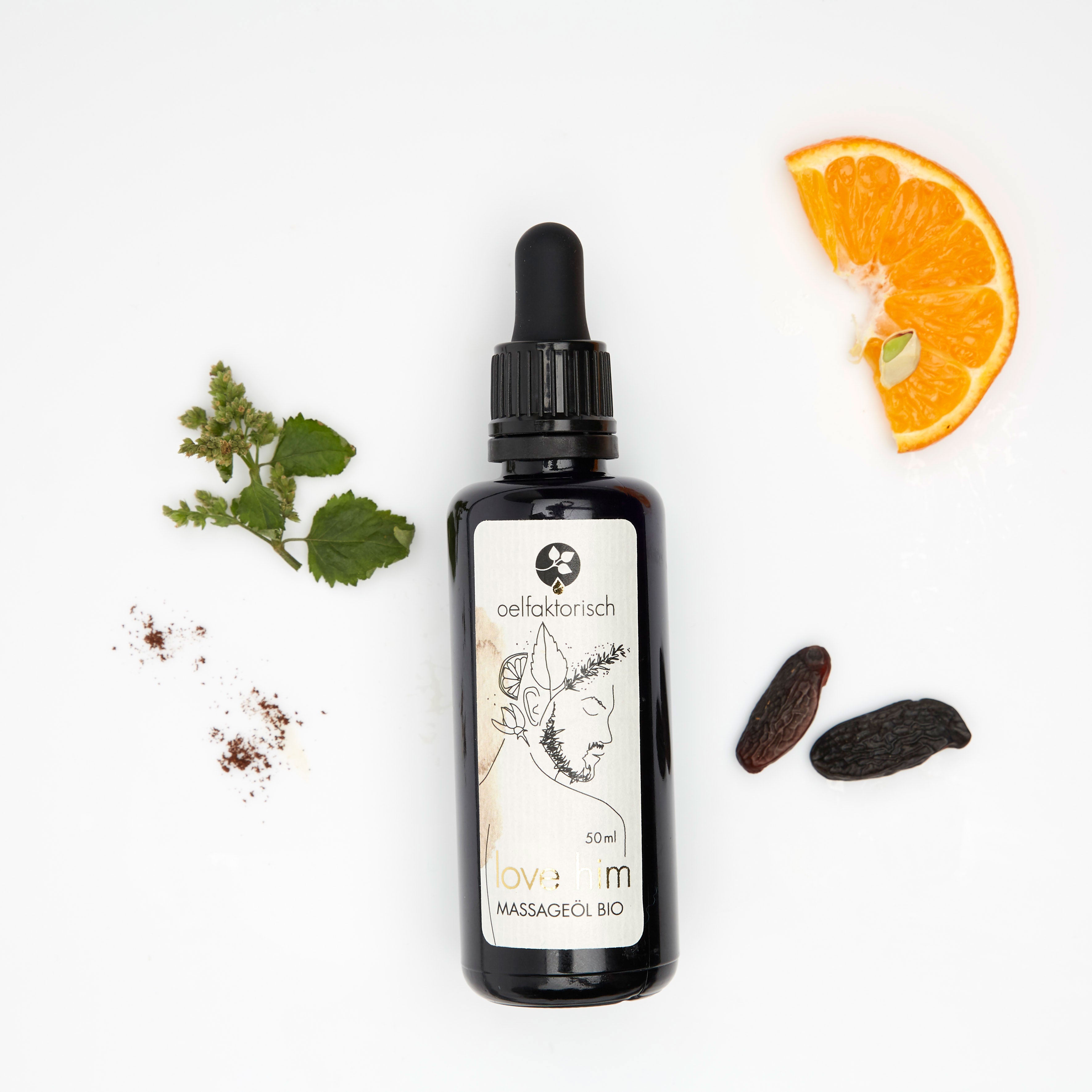 also cares for the body during a massage
• nurturing
• revitalizing
Inklusive MwSt zzgl. Versandkosten
Based on almond, raspberry and hemp oil, love him builds a bridge between earth and sky, rooted with its earthy aroma while still keeping your head in the clouds. In addition to all the nourishing and harmonizing properties, love him strengthens self-confidence, refreshes and invigorates.
Organic quality essential oils:
• Patchouli
• Bergamot
• Grapefruit
• Ylang Ylang
• Orange
Active oils:
80% almond oil (PRUNUS AMYGDALUS DULCIS OIL)
10% raspberry seed oil (RUBUS IBAEUS SEED)
10% hemp seed oil (CANNABIS SATIVA SEED OIL)
Our sensual massage oil can also be used as body care. Due to the reduced use of essential oils, it is compatible with the mucous membranes.
Share
Love yourself
– sensual moments for him