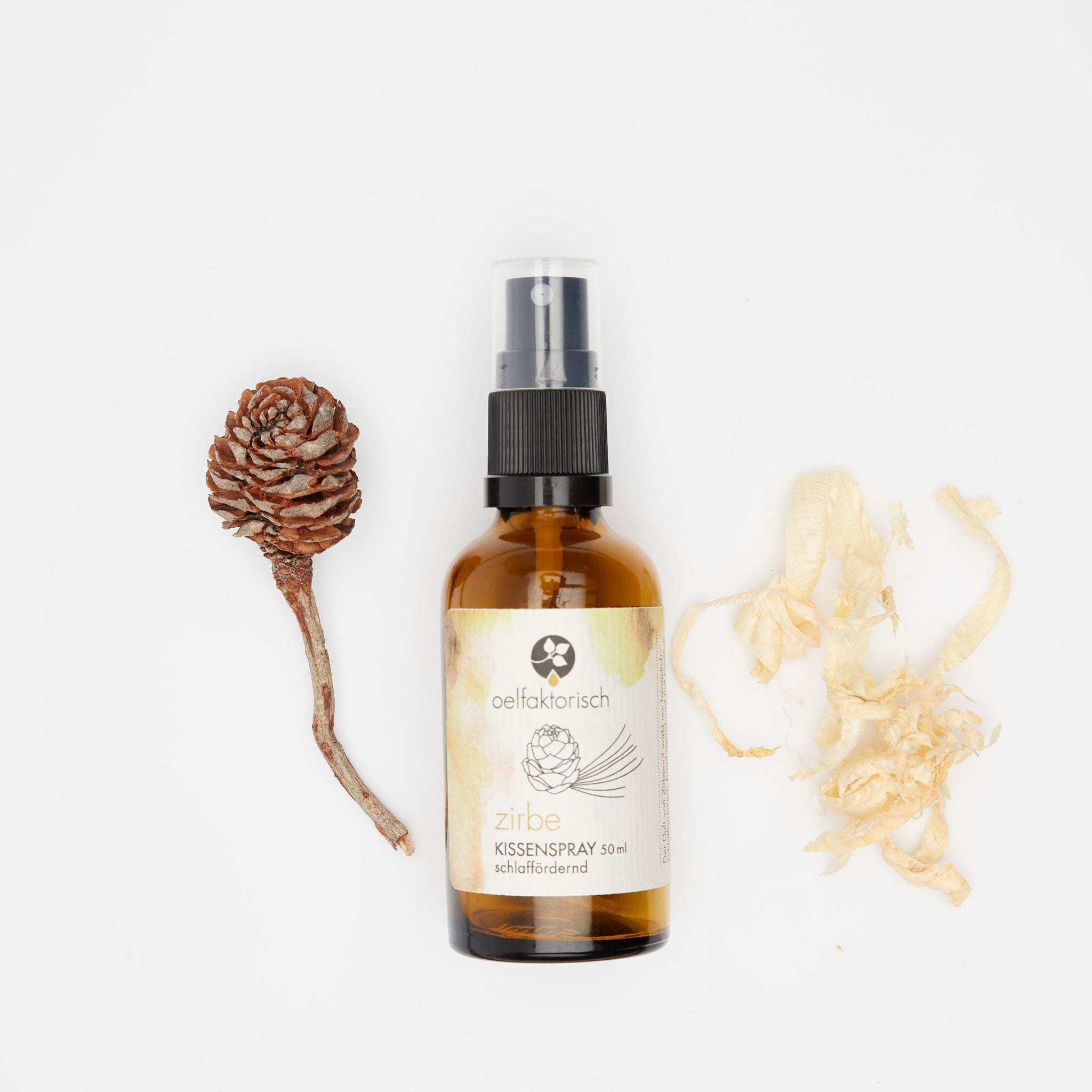 RELAX SET magic stone pine
Relax set in a decorative gift box
• drowsy
• calming
• relaxing
Inklusive MwSt zzgl. Versandkosten
The perfect set for a calm mind and relaxed body, consisting of:
• Organic Swiss pine cushion spray, 50 ml
• hand-turned pine tree
As grounding as a walk in nature: magic pine invites you to bathe in the forest within your own four walls. The combination of essential aromas has a deepening effect on the breath and has a calming effect on the nervous system. Sprayed on your pine tree or directly on your pillow, the warm, woody scent spreads throughout the room and ensures that mind and body come to rest. Great for a beautiful evening ritual.
In order to complement the oelfaktorisch products in our magical gift sets, we work together with small, selected manufacturers in our vicinity. For magic zirbe, I found a turner who makes lovely little trees from pure pine wood, which can be used as a scent carrier for the pine spray. They are also ideal for autumn or winter decoration. We use pure stone pine shavings and natural cardboard as packaging material.
Essential oils in organic quality:
• Stone pine
organic alcohol and water
The calming effect of Swiss stone pine on the vegetative nervous system has been well researched, which is why it is also recommended by experts for sleeping difficulties caused by inner restlessness. According to the Weizer study, the pinosylvin contained in the stone pine should have a calming effect on the heartbeat. For the study, subjects were allowed to sleep in Swiss stone pine beds. The participants saved an average of 3500 heartbeats per day. That corresponds to about an hour of work for the heart per day.
The pillow spray is suitable for use directly on the pillow. You can also fill a flat bowl with the pine shavings and the pine tree that were sent and use them as fragrance carriers.
Do not spray in the eyes! Not suitable for children under 3 years.
Share
Love yoursef
... and give magic pine as a gift to everyone who has trouble falling asleep. The joy will come back to you.