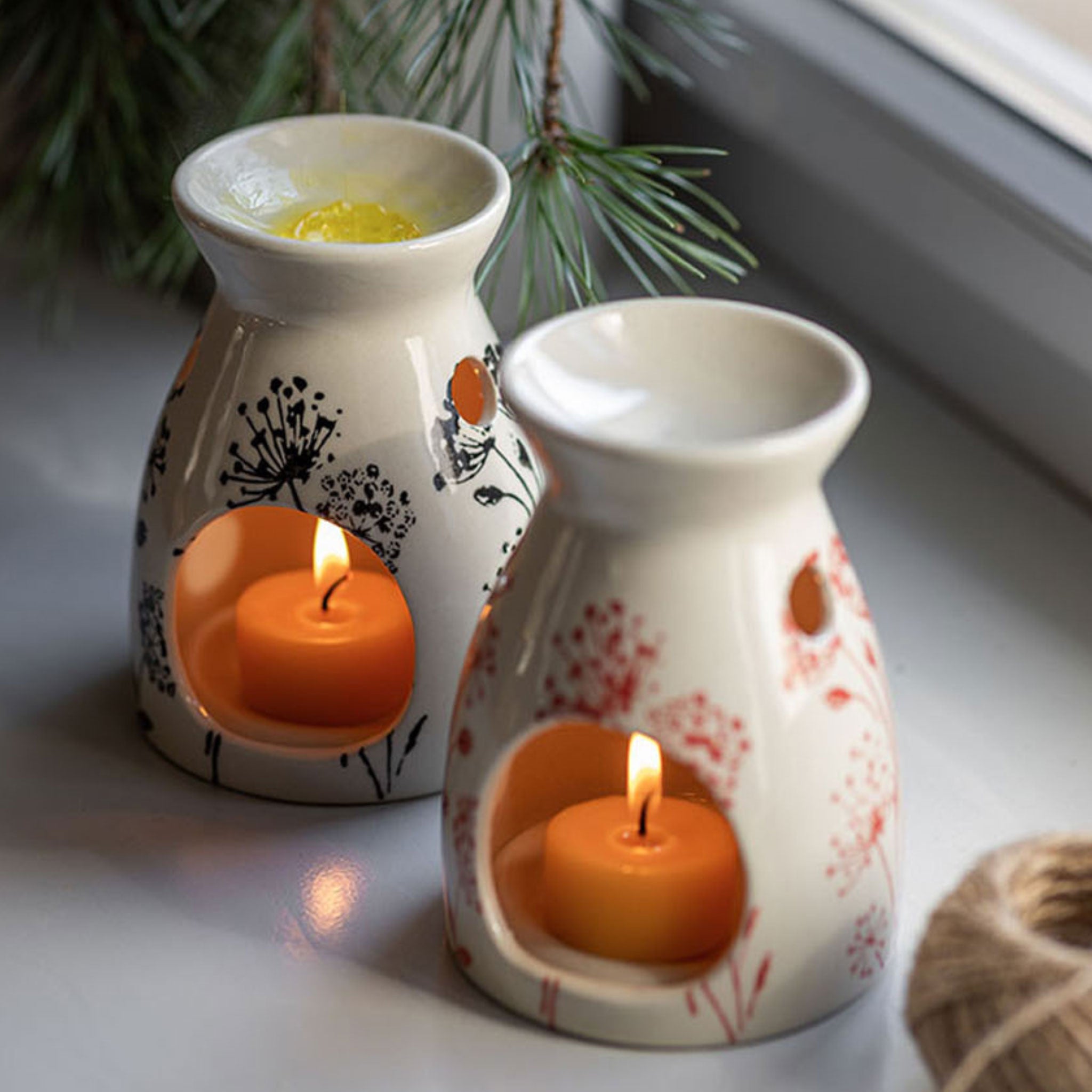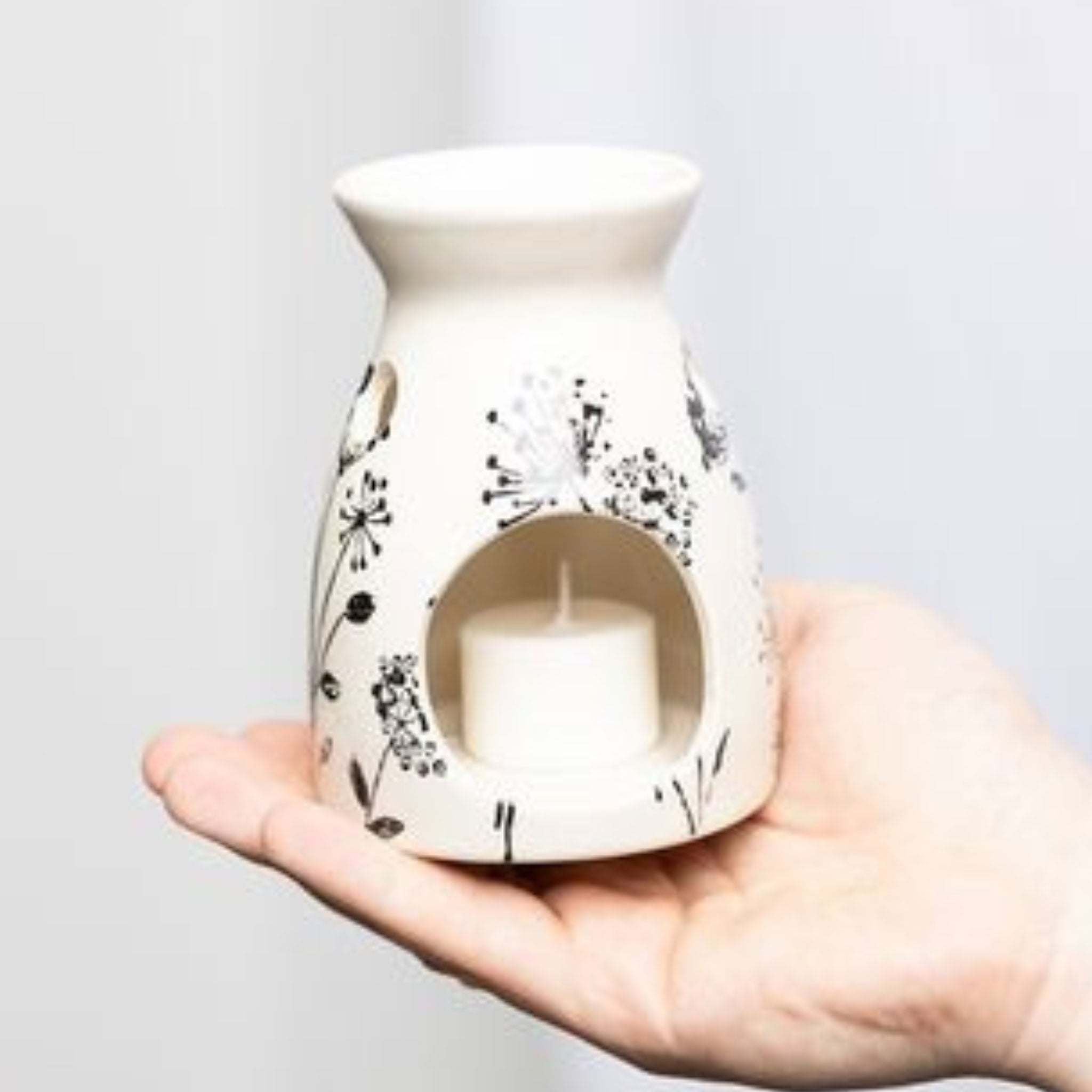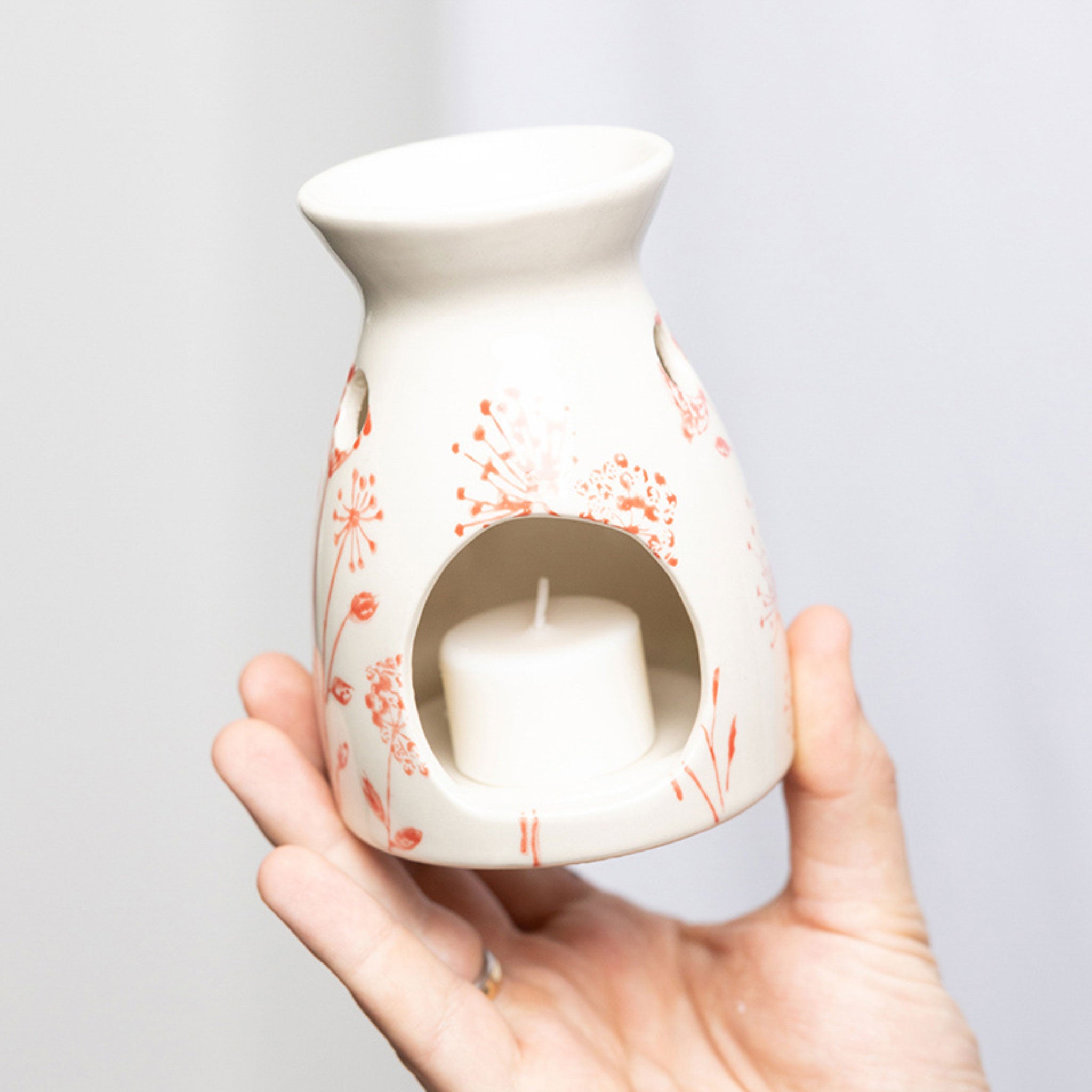 Inklusive MwSt zzgl. Versandkosten
The hand-stamped fragrance lamp is the perfect way to start the cosy atmosphere. Simply put a mixture and water with your favourite essential oil in the bowl and light the tea light. Then just sit back and relax your senses.
Material: Stoneware Dimensions: Ø 8 x 12 cm
To use your fragrance lamp, fill the bowl with water and add 1-2 drops of an essential oil of your choice. The warmth of the tea light transports the pleasant scent throughout the room.
Share