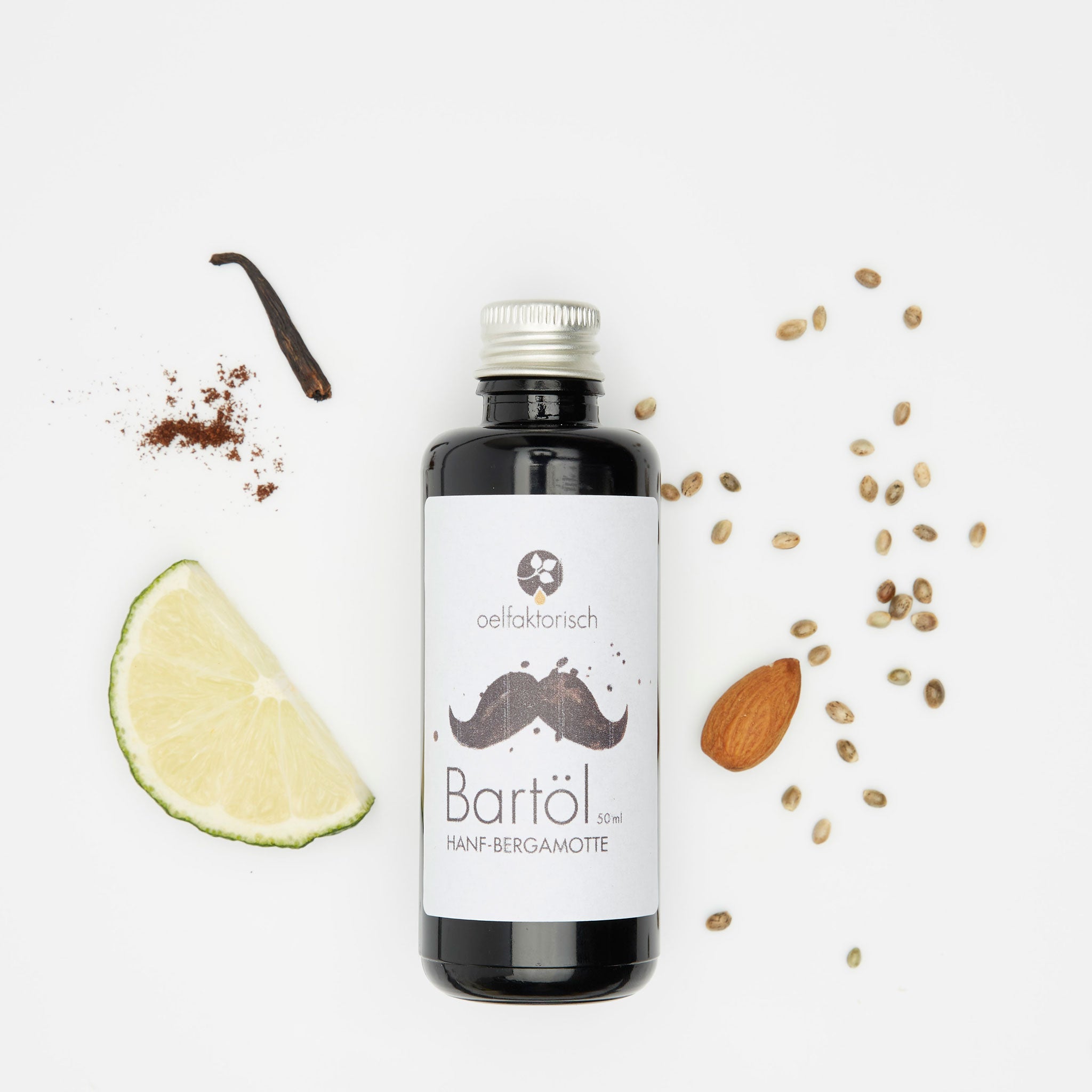 cares for face, beard and eyebrows
• caring
• has a calming effect on skin irritation and redness
• makes bristly hair supple
• moisturizing
Inklusive MwSt zzgl. Versandkosten
Our beard oil made from almond, hemp and raspberry seed oil has a nurturing and calming effect, for example on skin irritation and redness. The mixture also makes bristly hair on the beard or on the eyebrows wonderfully smooth. Its attractive scent is irresistible.
The tranquility of patchouli, the sensual, flowery, confidence-inspiring ylang ylang, the cheerful, sunny bergamot, the tangy sweetness of orange and the tart freshness of grapefruit awaken the spirit of life. Tart, fresh and masculine: a fragrance that women also love.
Essential oils in organic quality:
• bergamot
• patchouli
• orange
• pink grapefruit
• ylang ylang
Active oils:
80 % almond oil (PRUNUS AMYGDALUS DULCIS OIL)
10 % raspberry seed oil (RUBUS IBAEUS SEED OIL)
10 % hemp seed oil (CANNABIS SATIVA SEED OIL)
Due to the interaction of almond, hemp and raspberry seed oil, it is quickly absorbed into the beard hair without making it too shiny and makes bristly beard hair super soft
Apply a few drops to dry or damp beard hair in the morning and massage in gently.
In the evening your beard needs an extra portion of love with an overnight beard oil pack
Share
Love yoursef
and feel masculine, strong and neat