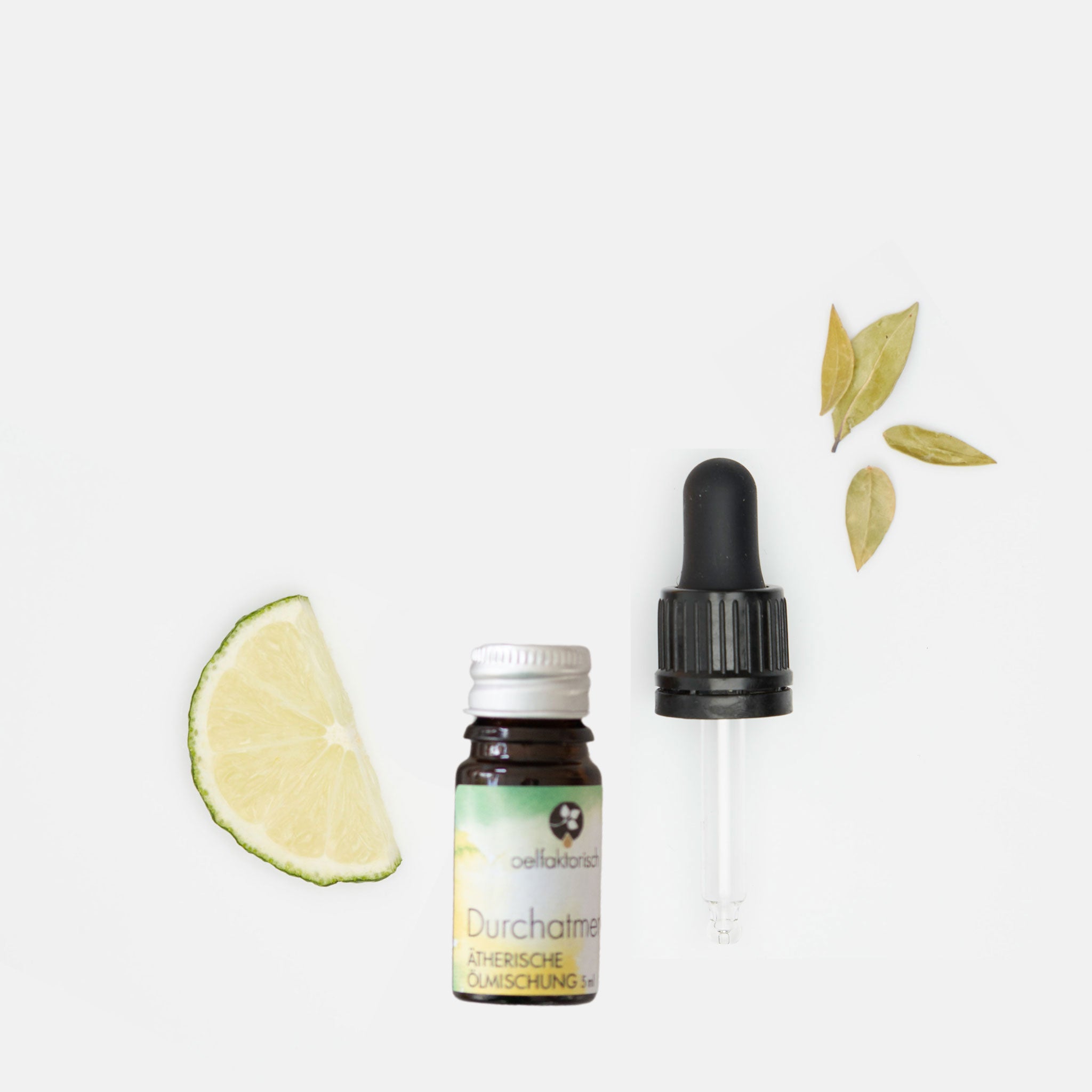 essential oil blend • breathe deeply
clears your nose and lets you breathe easy
• expectorant
• opening
• relaxing
Inklusive MwSt zzgl. Versandkosten
Take a deep breath....

Breathe deeply is suitable for the aroma lamp and the aroma stone or for use in the diffuser.
Organic quality essential oils:
• Eucalyptus
• Lemon
• Myrtle
Put 2-5 drops in an aroma lamp, aroma stone or diffuser and take a deep breath!
Please never use essential oils pure, but only mix a few drops of them into a fatty oil so that the recommended number of drops is not exceeded. Other possible uses for an essential oil are, of course, aroma lamps, nebulizers or simply a handkerchief as a carrier material for room scenting, so that the oil can be absorbed through the respiratory tract. Essential oils are the potent essence of a plant, so always be aware of their potency. Essential oils are not suitable for children under 3 years of age.
Share
Love yoursef
... and turn on a fragrance lamp and take a deep breath and let it all go