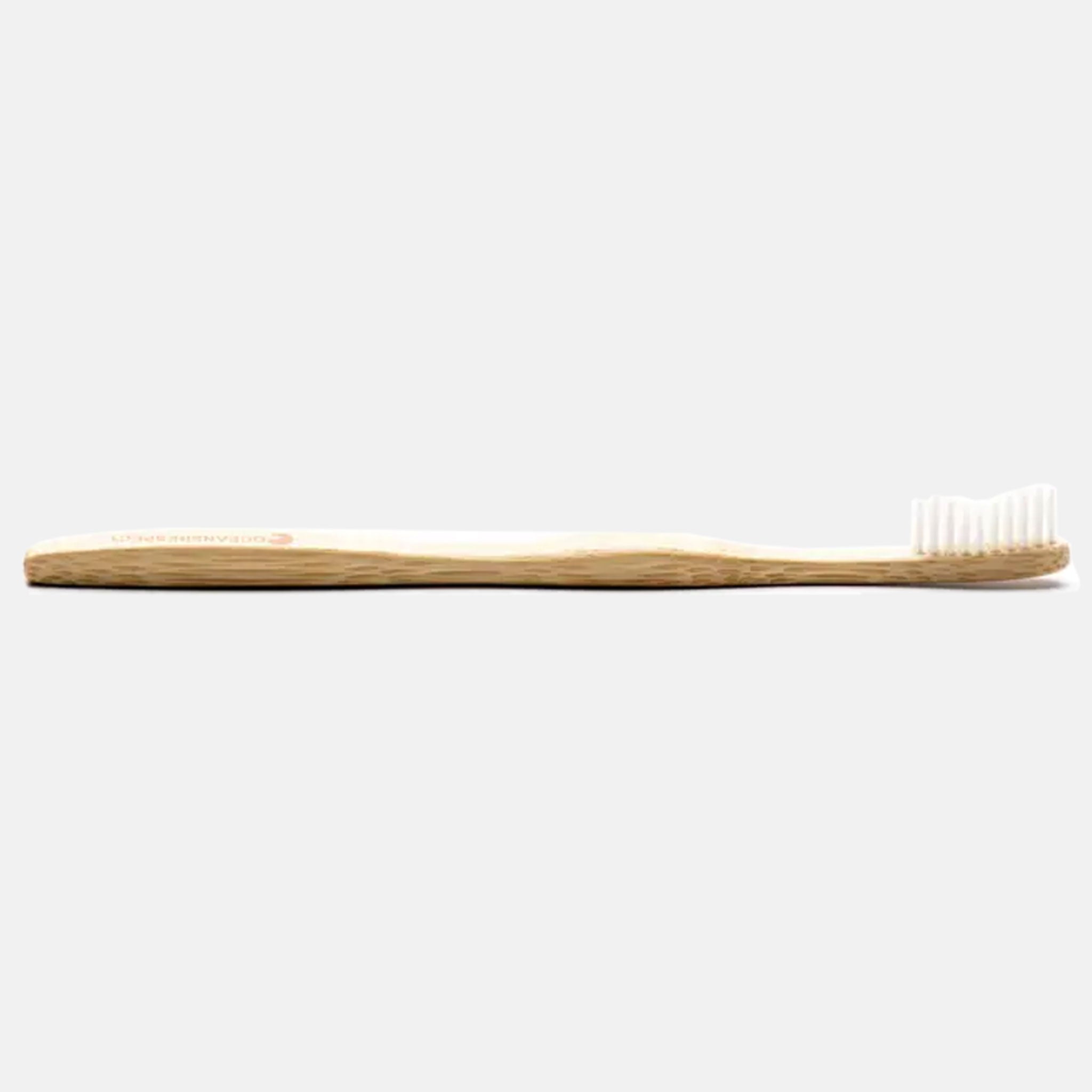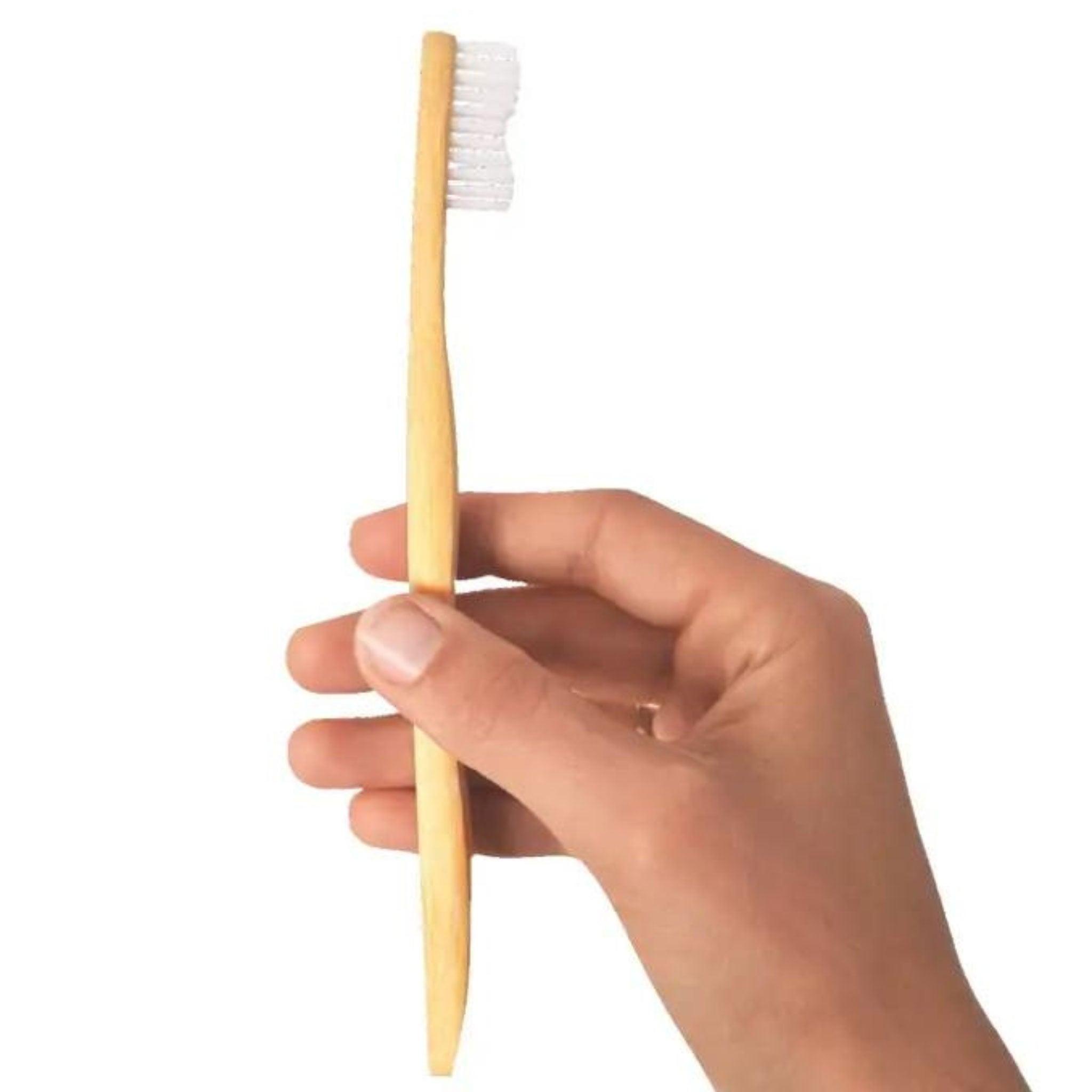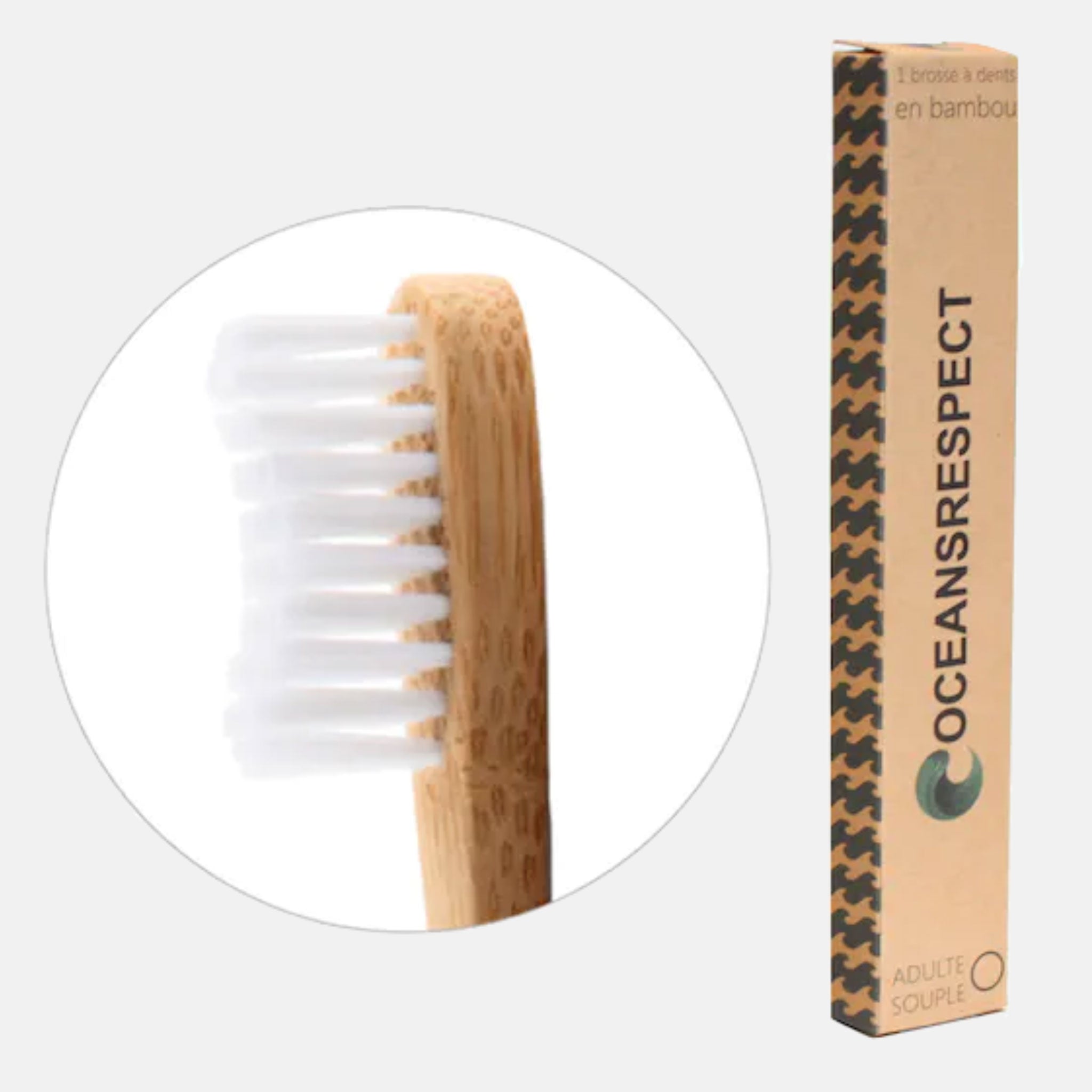 Bamboo toothbrush • simple
Sustainable toothbrush made from bamboo
• consistent
• biodegradable
• vegan & cruelty free
• environmentally friendly packaging
Inklusive MwSt zzgl. Versandkosten
Made from 100% biodegradable and sustainably sourced bamboo, this toothbrush features medium-soft nylon bristles made from Dupont-grade castor oil. They have rounded bristle ends for gentle cleaning of teeth and gums.

Oceanspespect is dedicated to protecting our oceans and our entire planet. The company has committed to using 4% of sales to protect the environment. To this end, it works with non-profit organizations around the world to make a positive impact through various sustainable initiatives, such as e.g. B. the cleaning of coasts to achieve. The 100% promise: 100% of all donations go directly to the cause.
Handle:
• 100% biodegradable and sustainably grown bamboo
Bristles:
• Nylon made from castor oil
The soft bristles are made of Dupont quality Nylon-6 made from castor oil. Due to the rounded tips, the cleaning of the teeth is particularly gentle.
Share
Love yoursef
and also do something good for yourself and the environment by brushing your teeth every day