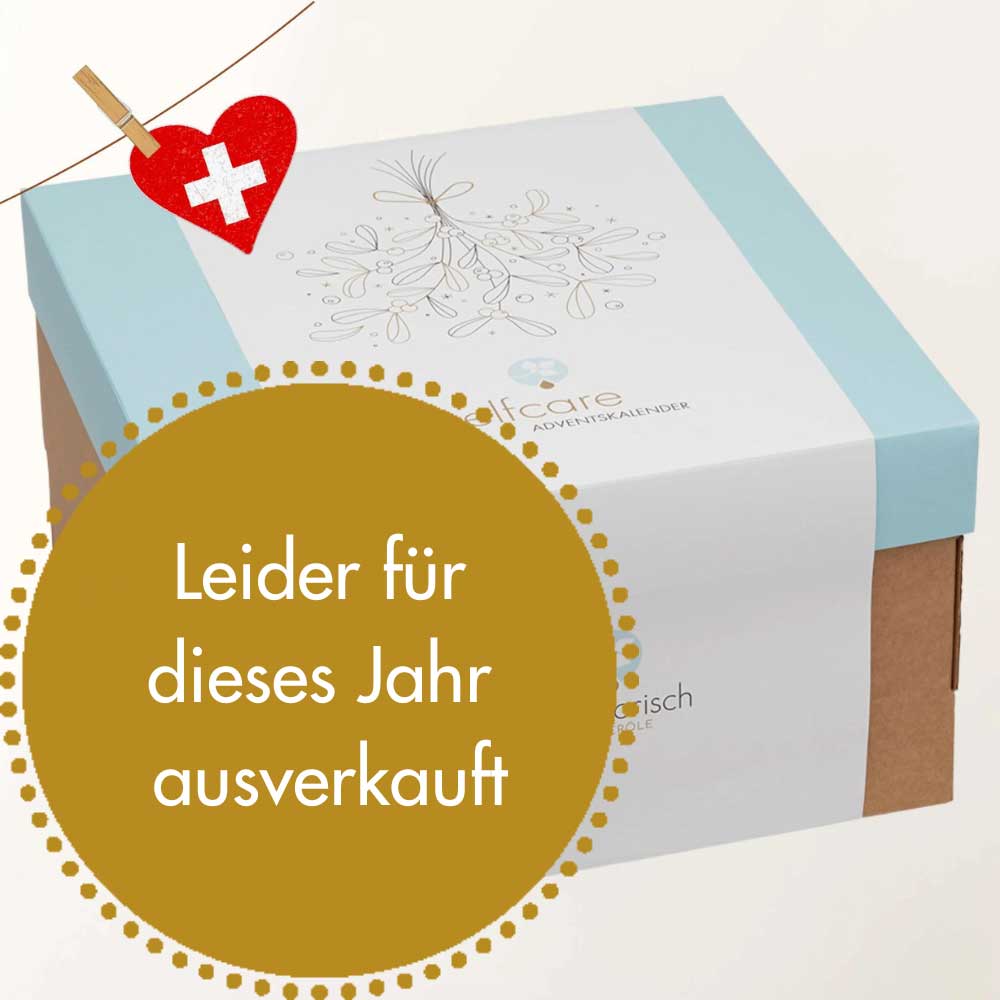 ADVENT CALENDAR selfcare • Swiss special edition
Für unsere Schweizer*innen haben wir eine Sonderedition, die wir durch den Zoll bekommen.
For our Swiss we have a special edition that we get through customs. Unfortunately without the teas from our dear Syl, but with two other products from us.

• 3rd edition with 11 new products
• limited edition of 20 pieces
• increases the anticipation of Christmas

•• guaranteed shipping by mid-November ••
Inklusive MwSt zzgl. Versandkosten
Our selfcare ADVENT CALENDAR in the 3rd edition is here.
Olfactory highlights from our olfactory factory await you in the lovingly hand-designed cotton bags. Compared to last year, we packed 11 new products. Of course, what exactly is hidden in it will not be revealed. Just so much in advance: You can expect olfactory delights from head to toe, such as body oils, essential aroma mixtures, soaps, room sprays and stationery products. You will also receive tips and application inspiration for the products every day.
The 24 cotton bags can do much more than just keep secrets: attached to the curtain rod, draped around the Advent wreath or knotted on a cord, they help to put your home in the Christmas spirit as an atmospheric decoration. Of course, there are no limits to your creativity. They are also sustainable, because the hard-wearing bags can be used several times.
• products in small sizes for body care from head to toe
• special gift on Christmas day
• relaxing surprises
• tips and ideas about the products
• all products in organic quality
• sustainably packaged and filled in glass bottles • reusable fabric bags for creative design
Weitere Informationen zur Wirkungsweise findest du in unserem Blog gleich hier
With our handmade advent calendar, we officially declare Advent to be the time of relaxation!
A sensual firework for the staade time!
Share
Love yoursef
and give away pleasure for all senses with the oelfaktorisch advent calendar - to loved ones or simply to you!